Figure News: Release Roundup, 2/7-2/14
14 Feb 2011 01:43:09
Well, Valentine's Day is around the corner, and love is in the air. It feels kind of sticky and hard-to-breathe-in. Not fun.
...Anyway, this week actually yielded a surprising number of releases for the middle of the month, starting with an old classic!
Revoltech Yamaguchi Gunbuster
Manufacturer: Kaiyodo
Origin:
Aim for the Top! Gunbuster
Availability: Standard
Notes: Includes parts for splitting Gunbuster into Buster Machines 1 and 2.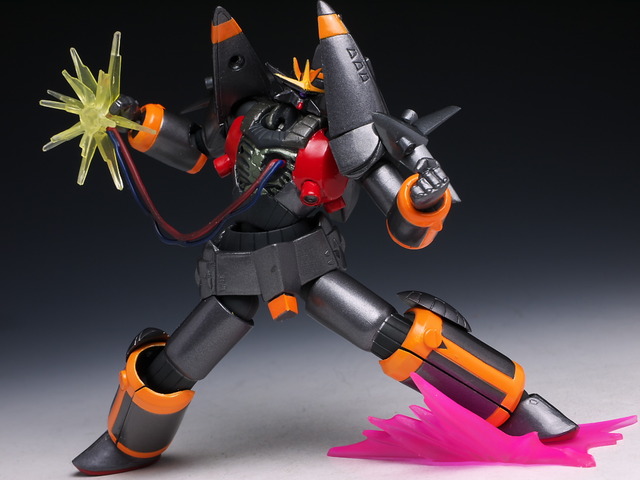 FATALITY?
actsta Nanoha Takamachi (THE MOVIE1ST ver.)
Manufacturer: Good Smile Company
Origin:
Magical Girl Lyrical Nanoha THE MOVIE1ST
Availability: Standard
Notes: Includes Yuno in ferret form.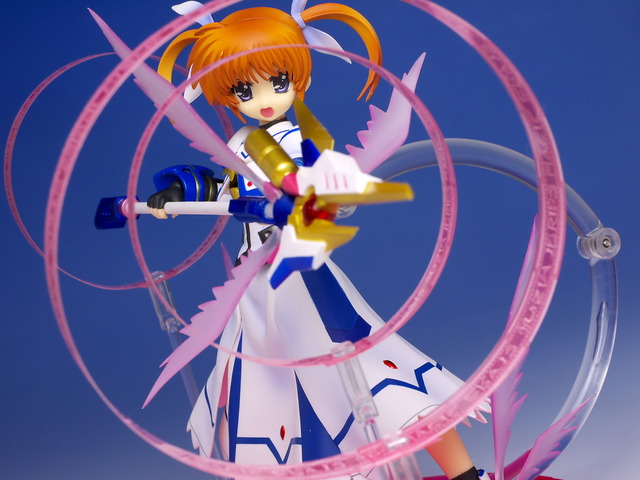 "No, you stupid cat-thing, I won't make a contract with you!"
S.H. Figuarts ShinkenRed
Manufacturer: Bandai
Origin:
Samurai Sentai Shinkenger
Availability: Standard
Notes: First release includes non-articulated, in-scale Kuroko.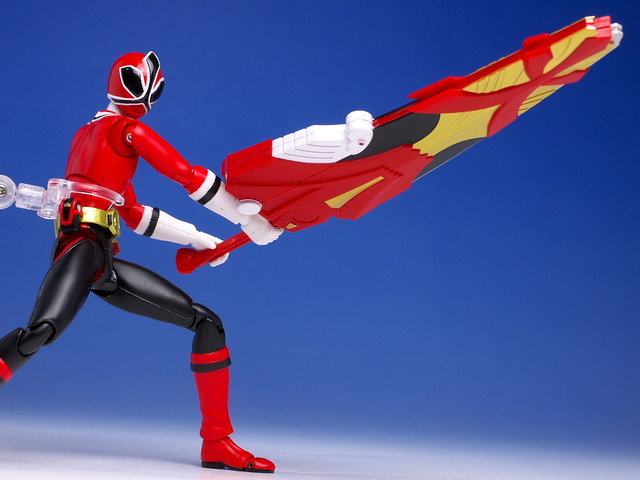 "Gimme back my teammates, Tamashii Web!"
Figma Misaka Mikoto
Manufacturer: Max Factory
Origin:
Toaru Majutsu no Index
Availability: Game bundle (with the Index fighting-game spinoff)
Notes: Nothing of note.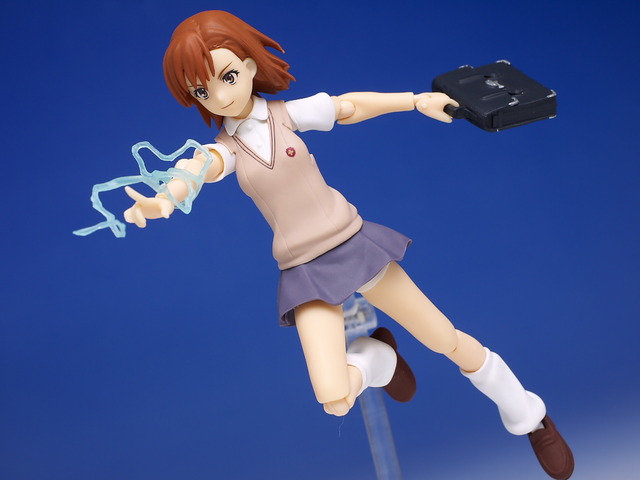 IT'S PIKACHU
OCC05 Kamen Rider OOO TaJaDor Combo
Manufacturer: Bandai
Origin: Kamen Rider OOO
Availability: Standard
Notes: Can be split into segments, and these segments can be freely swapped with those of other OCC figures. Wings can be folded onto back, and shin armor can be split into claws.
The Claw has chosen! Farewell, my friends!
So, is there anything that catches your fancy this week, 'Shelf? I'd definitely be ordering that TaJaDor if it weren't for the fact that OOO stuff is selling out constantly (I had to camp Amiami at 4:00 in the morning to get the last two OCCs). Anyway, sound off below!