Figure News: New items from Gundam, Tatami Galaxy
27 Nov 2010 01:48:07
The first figure featured in today's article was something completely out-of-the-blue and unexpected.
The Tatami Galaxy
was something of an overlooked gem of last spring's anime season, and I didn't expect it to get a figure. Especially not a figure from Good Smile Company - as much as many people love them, they're not known for being wildly brave when it comes to pursuing new licenses (and why should they, when they know that making another Black*Rock Shooter or Fate/Stay night character will sell far more?). Regardless, GSC has stepped out of their comfort zone to make this a reality.
GSC Akashi-san Bust
You'd look discontent, too, if you were just a head.
While a bust isn't quite the same as a full-fledged Figma, it's definitely a good start for GSC in terms of license creativity. I mean, Max Factory is already trying new things (Figmas from
Summer Wars,
Xenosaga, and
Tentai Senshi Sunred,
among others), so why shouldn't their benefactors give it a whirl? Anyway, this bust of the aloof-looking Akashi-san is shipping in April. And half the figure means half the price! Anyway, let's move on to some slightly less-obscure territory.
Robot Damashii RX-78-2 Gundam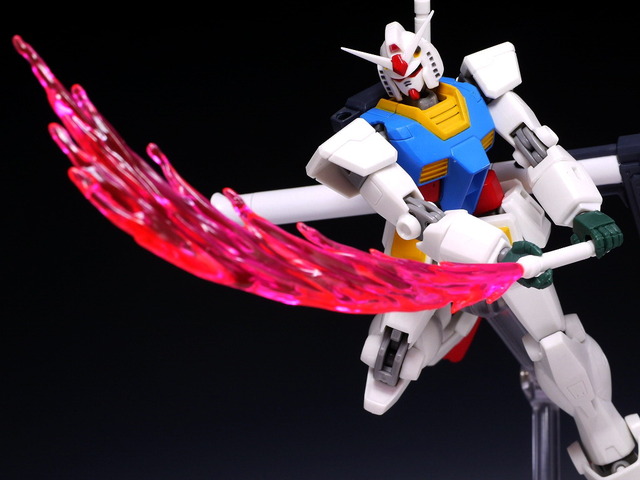 "Go, cotton-candy-sword!"
It honestly surprises me that it took Bandai this long to release this figure. I mean, we're talking about THE Gundam, the one that started it all. I find it odd that it didn't get the RD treatment until a few years into the line. But boy, was it worth the wait! The original Mobile Suit includes a plethora of accessories - in addition to the Beam Sabers (in both slashing and standard forms, as well as in mace form), there's enough weapons to arm a beehive - or make your Gundam into this monstrosity.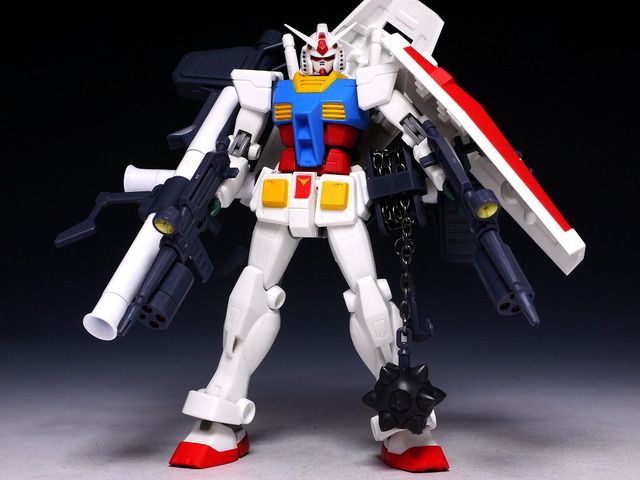 "Bring it."
The only thing throwing me off about this figure is that the colors just look so... flat. Maybe Bandai is trying to encourage people to panel-line and touch up the figure, like the models the franchise spawned. Anyway, this Robot Damashii is now shipping.
So what obscure anime or classic character would you like to see get the figure treatment? Personally, I'd do unspeakable things for some Detective Conan Figmas. Anyway, sound off below!