Figure News: Figma Luka, Revoltech Daisuke Jigen now shipping
16 Nov 2010 16:31:24
Max Factory finally managed to get Figma Megurine Luka shipped yesterday. It certainly took them a while (she was originally planned for a September release), but now she's here.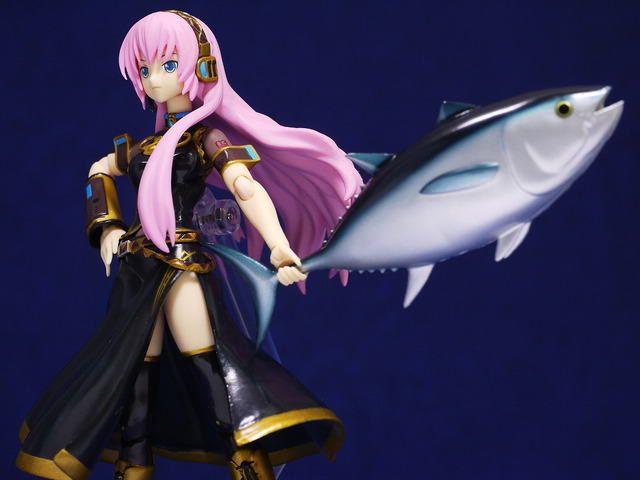 "And you must cut down the mightiest tree in the forest with... a tuna!"
And it might just be me, but it seems like Luka's QC seems a little spotty compared to, say, Dead Master or King Kazma. Maybe it's just the reviewer's sample or me looking into matters too hard, but Figmas are only getting more expensive (*cough*Erio*cough*), and a decline in quality would be rather disappointing.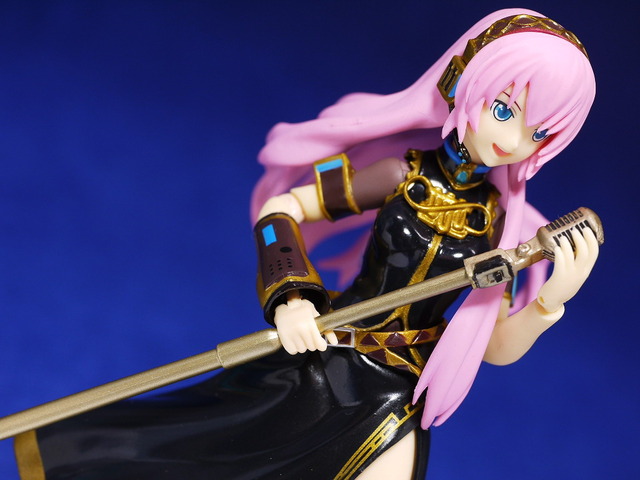 "WHY ARE MY WRISTS PEELING"
Moving on, Kaiyodo also shipped their second Lupin III Revoltech, the cynical sharpshooter Daisuke Jigen!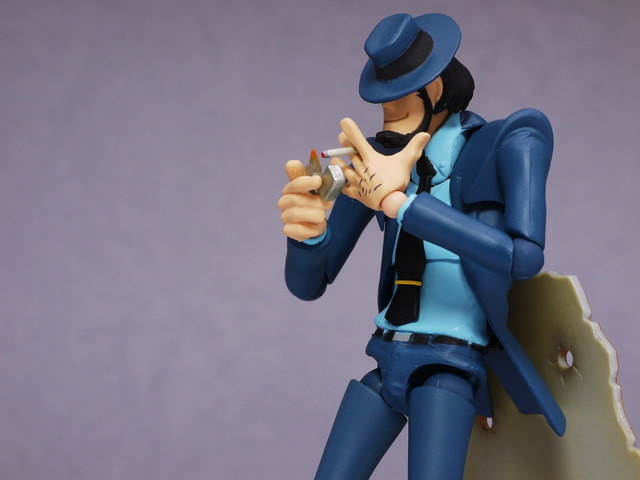 I would make a comment about lung cancer, but I figure that he's probably more concerned about stray bullets.
With a wall, chair, bullet effect parts galore, and the usual assortment of hands and faces, Jigen has plenty of parts to help you create all manner of grand heists.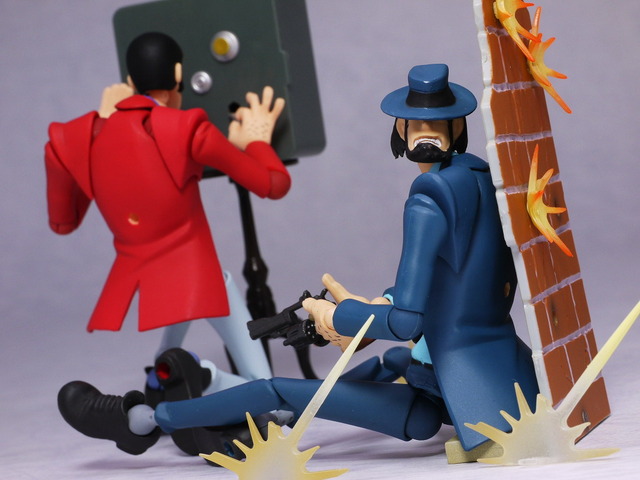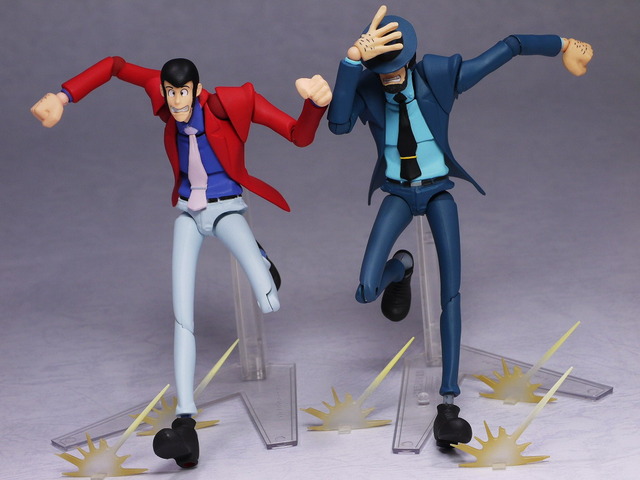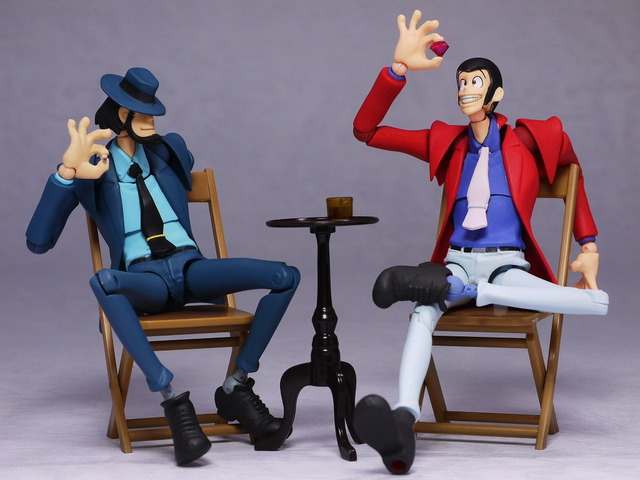 All in a day's work, I suppose.
So, is anyone here waiting on Luka or Jigen? Sound off below!