Figure News: Nendoroid Full-Action Saber now shipping
28 Oct 2010 00:29:12
Nendoroids and articulation were never terms that went hand-in-hand. However, Good Smile Company is looking to remedy that with a new subline of Nendoroids, the Full-Action series. Neko-Arc was the first in the series, but now, the first non-exclusive release is shipping!
Nendoroid Full-Action Saber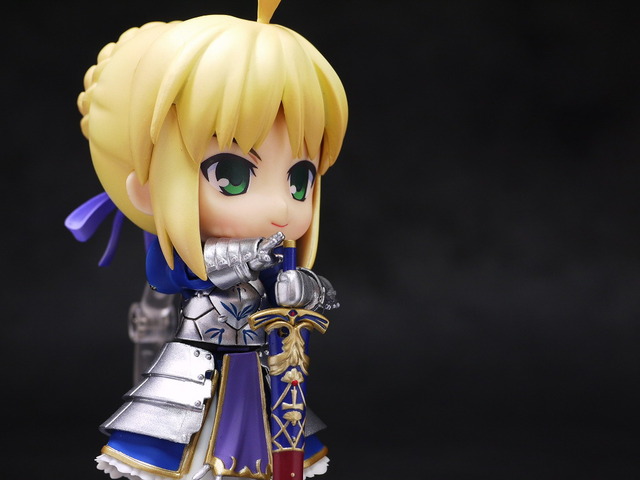 This would be so much more dramatic if she could actually put her other hand on her sword...
Unlike most Nendos, this Saber is filly articulated, with elbows, knees, and ball-jointed shoulders and hips. She also comes with a new stand that basically functions as a mini Figma stand.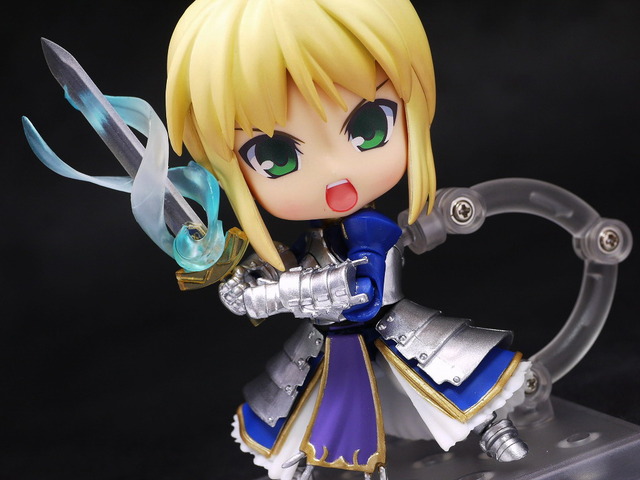 Excalibur... Excalibur... Frrrrrrrrom the United King, I'm a' lookin' for him, I'm goin' to California...
She also includes both Excalibur and Caliburn, with sheaths. There's even a transparent Excalibur intended to mimic the Triumphant Excalibur PVC!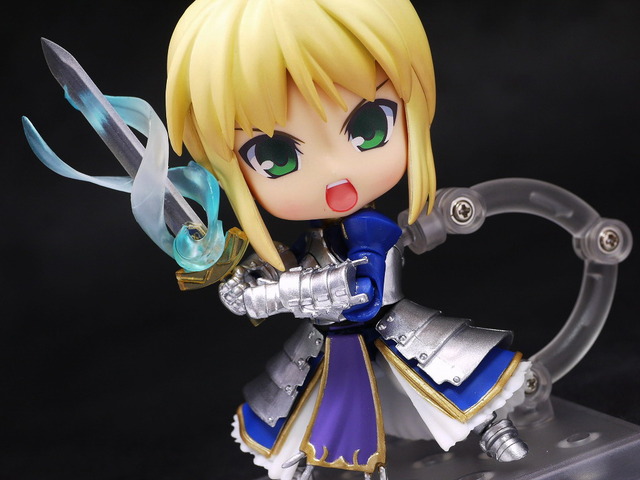 "Come back here so I can bite yer legs off!"
Saber also retains full Nendoroid face-compatibility.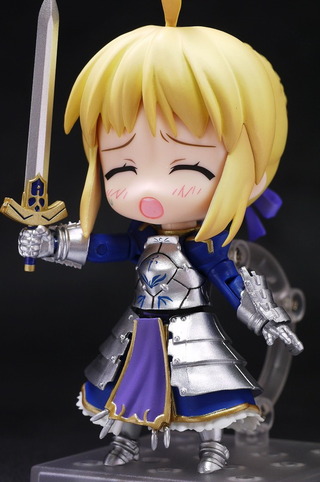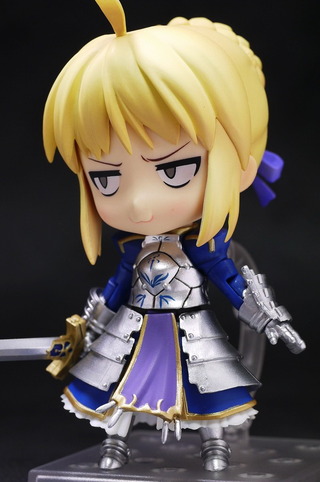 Overall, it looks like this new sub-line is off to a solid start. Saber is shipping today - is anyone getting her (or perhaps the next FA release, Hatsune Miku)?