Figure News: Figma Dead Master, along with other Figuarts, Nendoroids, SRCs, now shipping
24 Oct 2010 19:23:38
First off, sorry about the delays. The server shift prevented me from uploading anything on Friday, and I wasn't able to upload it on Saturday. Anyway, thanks to Impending_Sky for
uploading the new Hobby Japan scans.
Several figures from GSC/MF and Bandai are now shipping, including the long-awaited Figma Dead Master!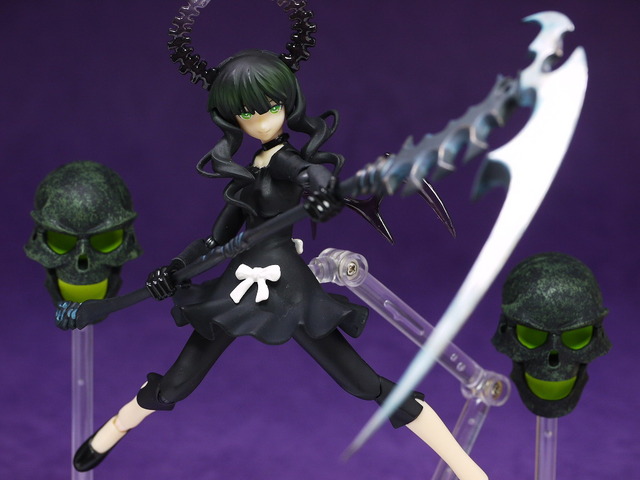 "Go on, make that Hot Topic crack again. I dare you."
Thankfully, the figure is looking just as good as the prototypes did, and she appears to be devoid of Black*Rock Shooter's cannon-holding problems.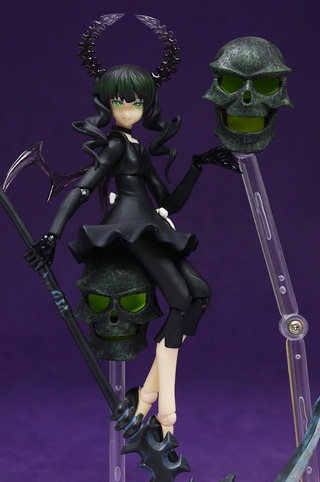 "Drive me closer, I want to hit them with my scythe."
Dead Master is now shipping in time for some Halloween terror. On the topic of adversaries, the Tamashii Web-exclusive S.H. Figuarts Kamen Rider Diend Complete ver. is also on the way.
Look at his head. You can see forever!
Adorned with the cards of eight anti-hero Riders, Diend provides a nice yin-yang aesthetic to
Dickeido
Decade.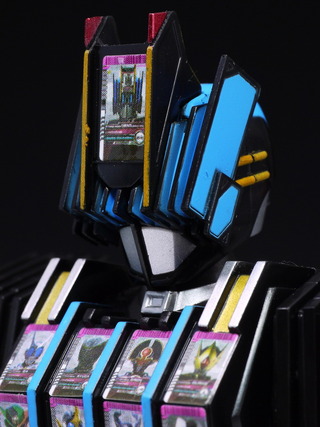 My Pokémon bring all the nerds to the yard, and they're like, you wanna trade cards?
Also from Bandai comes the second Super Robot Chogokin, Alteisen!
"My horn is on fire, your argument is invalid."
One of the most iconic original robots from the Super Robot Wars games, Alteisen seems like a fitting choice for the SRC line. With a high level of detail and plenty of die-cast parts, the Super Robot Chogokin series could be the grand Revoltech/Robot Damashii killer in the long run. Personally, I can't wait for GaoGaiGar or Brave Raideen. Anyway, Alteisen includes flame accessories for its horn and Revolver Stake.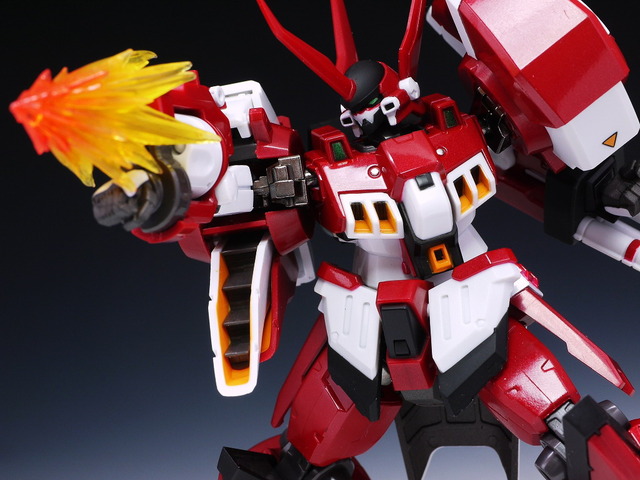 The perfect anti-vampire weapon!
Heading back to the exclusives for a moment, also shipping is the Good Smile Racing Miku Nendoroid!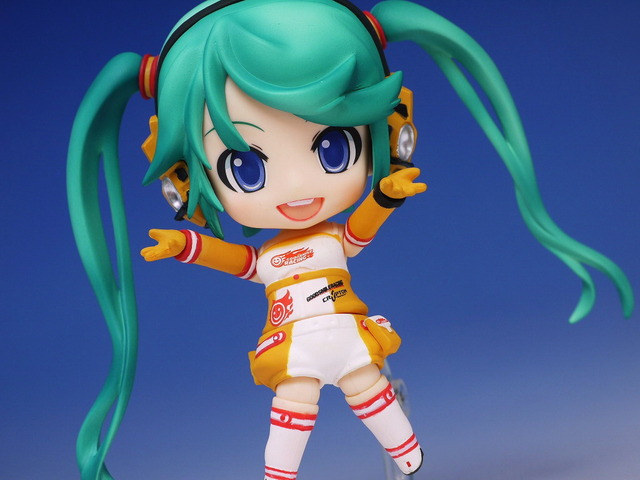 Herp a derp.
Not gonna lie, I'm not too fond of the slightly derpy face on this one. However, there are some cool accessories, like a car!
[I]"Why can't I put this megaphone on the car?["/I]
Also interesting is the fact that Racing Miku comes with a mini-Figma-stand. I'm hoping that this will be the norm for Nendoroids from here on out, because the current stands barely do their job.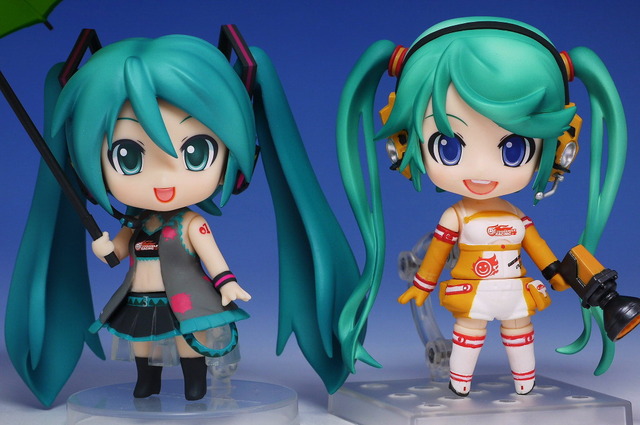 All of these figures are now shipping. Anyone have any of these in their sights? Sound off below!