Figure News: October Revoltech releases now shipping
14 Oct 2010 19:06:23
Sorry about the lack of a post yesterday, I was sick. Anyway, have a double-article today to make up for it.
Kaiyodo is one of the only major figure manufacturers that consistently releases products in the first half of the month, it seems. They're continuing this trend with the new release of
Revoltech Lupin III.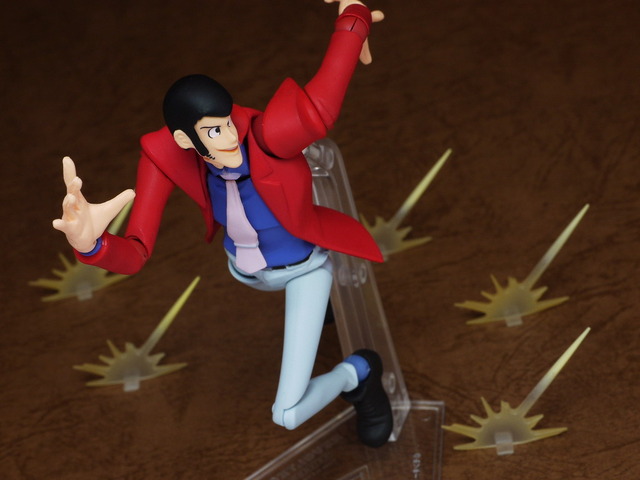 Fun fact: Amiami has this figure listed in their MOE image database.
As thrilled as I am that Kaiyodo's going back to classic anime, Lupin looks a little underwhelming. I mean, I'm not expecting perfection in a $20 Revoltech, but the QC looks a bit dodgy. Look at those hands!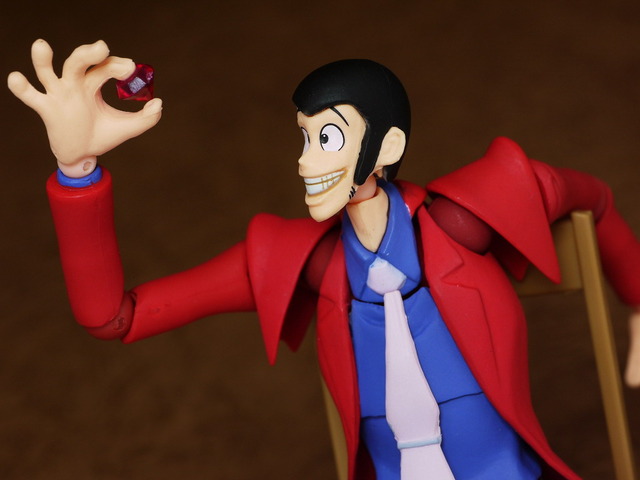 It's the cursed jewel that gives you seam-lines!
Continuing the classic Revoltechs is
Revoltech Rei (Hokuto Musou version)
.
Not TEH REI, though.
If the Kenshiro from the Hokuto Musou series is any indication, Rei will be spared from the dodgy QC of Lupin. Of course,
a different Revoltech Rei also went on clearance.
The last of today's Revoltech releases, though, is completely different.
Revoltech Gloomy Bear ~Heavy Blood ver.~
Guro has never been so kawaii!
Gloomy, the Naughty Grizzly of Mori Chack's art, has gotten a second Revoltech release! Rather than doing a standard rerelease of the figure, Kaiyodo decided to do an alternate version with new face parts for Pitty-kun and blood spatters on Gloomy. These three Revoltechs, along with the Yotsuba and Danboard reissues, should be shipping within the next 48 hours.
And while we're on the subject of Revoltechs, a few upcoming Sci-Fi Revoltech releases were recently leaked. First up is a new Jack Skellington, in his Sandy Claws garb!
But it's not even Halloween yet...
Second would be this image from a promotional display in Akibahara. Not only does it confirm the recently-leaked Harryhausen Skeleton, it also leaks two new figures.
The first of these would be Toho kaiju Gigan. The second? Iron Man. That's right, there's gonna be a Revoltech Iron Man. I know my body is ready.