Figure News: Figuarts Kamen Rider Niigo now shipping
08 Oct 2010 00:11:42
...Eh. Today's been a pretty slow news day. The only real scrap of news I could find is that the newest S.H. Figuarts release is beginning to trickle into Akiba -
Kamen Rider The 2nd!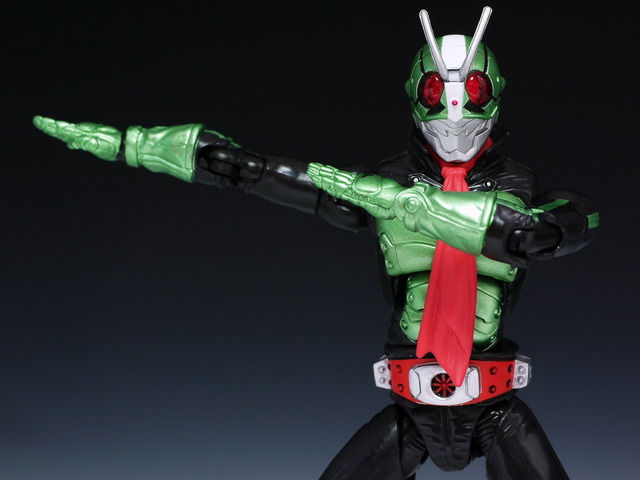 Hen-SHIN!
This rendition of the iconic Showa Rider is based on his appearance from the... controversial Kamen Rider TheNEXT reboot film.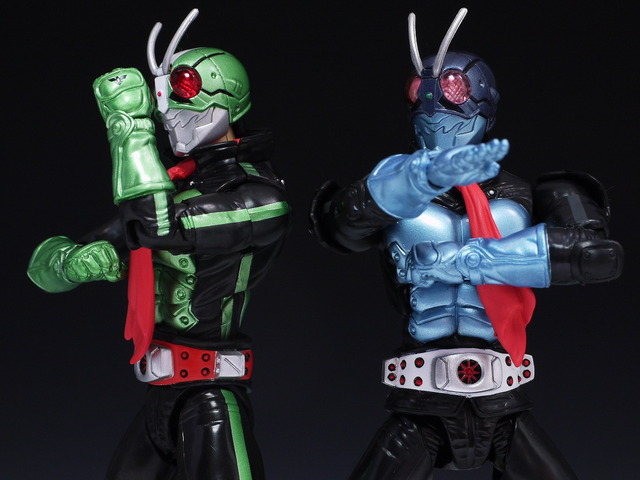 Just like the original suits, Niigo is a repaint of Ichigo. Basically, there's no reason to buy both unless you're a completionist or really liked TheNEXT (and God help you if it's the latter).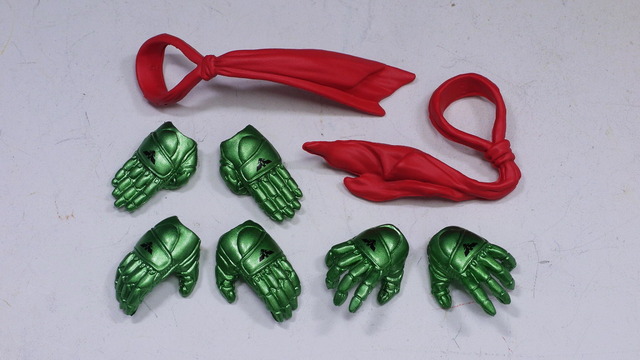 Obligatory accessories shot.
There's one particularly cool aspect to the Ichigo/Niigo/Shocker Rider mold - you can swap the head with any Figma! So you can have a bishonen like Itsuki Koizumi under the helmet, or even have Houkago Tea Time fight Dai-Shocker!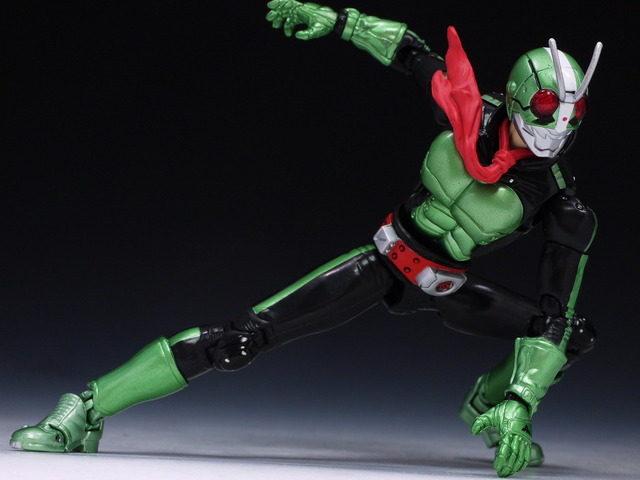 Now imagine this with Doala's head.
Anyone interested in Niigo, or are they going to pass on the fifth repaint of this mould? I'll confess that I've yet to buy one of them, so I might go with Niigo here. I know Ichigo's slightly more iconic than him, but there's already the classic-styled Ichigo in the works...