Figure News: Sci-Fi Revoltech Updates
02 Oct 2010 15:54:36
The Sci-Fi Revoltech line has been something of a hit, and the fact that Kaiyodo has just started shipping their October 2010 releases is only supporting that fact. The first of the figures to ship this month would be none other than
the terror of Crystal Lake, Jason!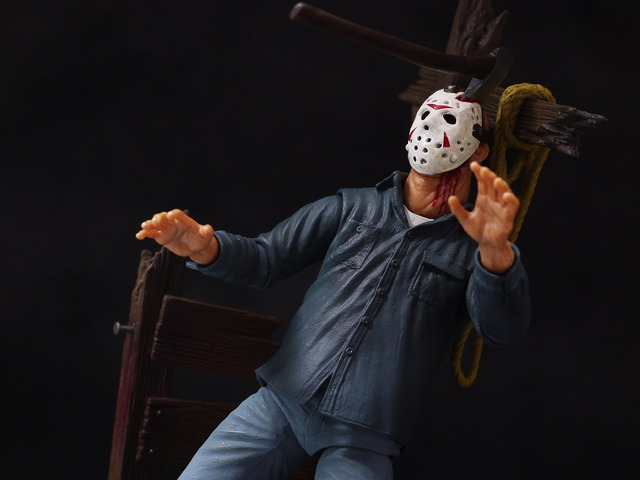 "What do you mean, there's something in my head?"
While Jason doesn't utilize quite as many Revolver Joints as most Revoltechs, he makes up for it by having an incredibly detailed paintjob on both the figure and the base. He also comes with a number of true-to-the-character accessories, but since some people may have weak stomachs, I'll skip showing those in favor of a heartwarming scene of Jason playing with kittens.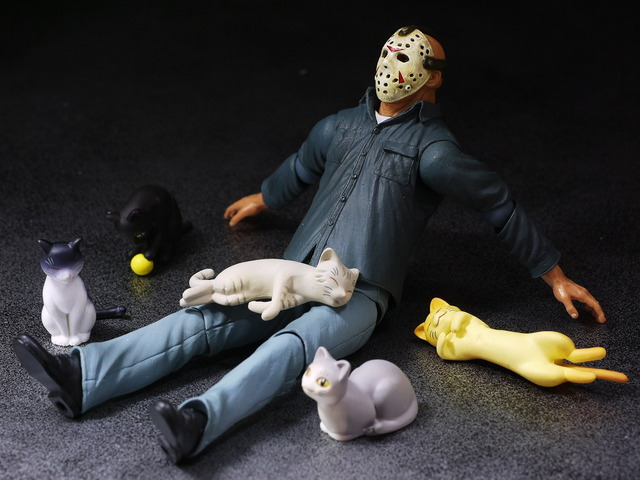 "I never was any good at severing heads. I just wanted to make these wooden kittens..."
Got a problem with kaiju in your area? Perhaps Mothra has taken to resting on your power lines, or Anguirus is attacking the water-tower? Well, you need
the Mesa Beam Generator Tank!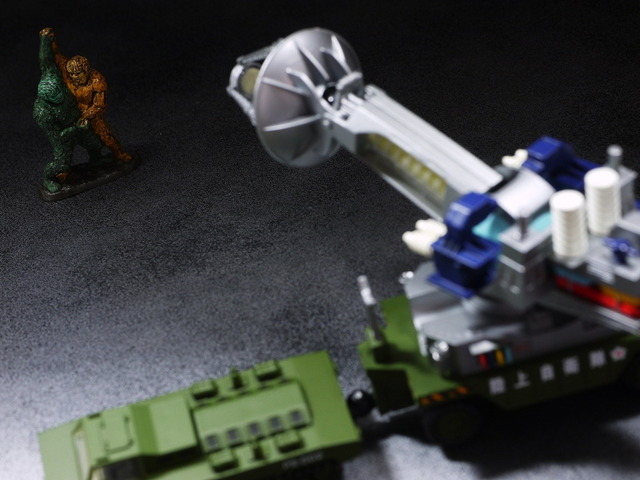 See? Look at it go.
This recurring weapon from Toho Co.'s monster movies is perfect for all your kaiju-zapping needs! Of course, it won't work for
all
kaiju...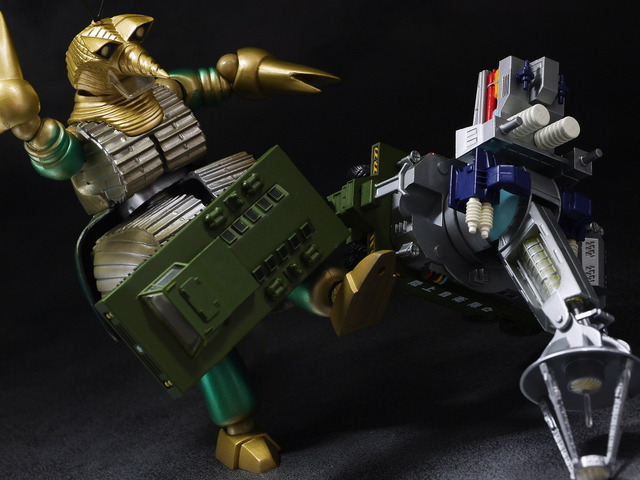 "Yeah, how you like them apples?"
Kaiyodo also revealed a prototype for an upcoming Revoltech, from one of the most revolutionary scenes in special-effects history. It's...
...the skeleton soldiers from 1963's
Jason and the Argonauts!
I honestly think that this is one of the best choices for a figure line that honors special-effects history, as Ray Harryhausen's work truly revolutionized the industry. Just watch the scene in question.
The fact that these effects, from the early 60s, still hold a candle to many modern big-budget CGI blockbusters, speaks volumes about the genius of the animators. Anyway, there was no release date given for the skeleton soldier, but I know that I'm pumped as hell for this (grew up on Harryhausen's work, and I'm a total sucker for stop-motion - and even without the origin behind the figure, it's still a Revoltech skeleton)! Anyone else excited for any of these three, or maybe there are other characters you'd like to see get Sci-Fi Revoltechs? Sound off in the comments!