Nendo-corner: let's continue~
26 Dec 2010 19:05:48
There wasn't much news recently in nendo-world, but let's see what we have.
GSC is going to release Nendoroid Snow Miku: Snow Playtime Edition (a fully posable nendoroid, like Saber Super Movable Edition).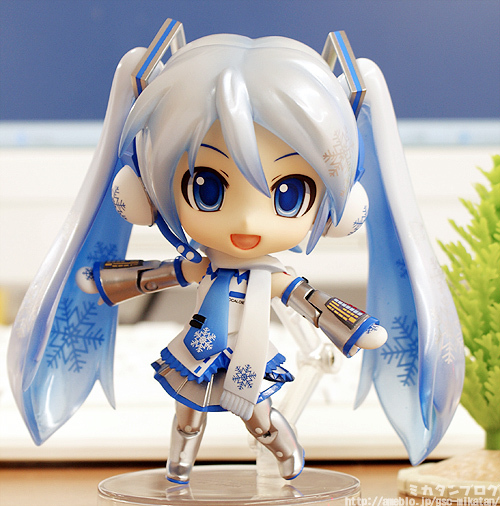 She will be sold at the 62nd Sapporo Snow Festival (2011/02/07 - 2011/02/13), and she will be available for ordering online too.
Next, Mikatan showed a secret figure from Nendoroid Petite: K-ON! set, cute Mio in Moe Moe Kyun pose <3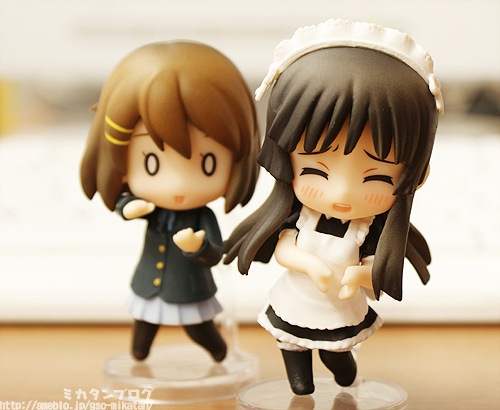 Hobby-channel is having a lottery for
Nendoroid Cattleya: 2P Version
.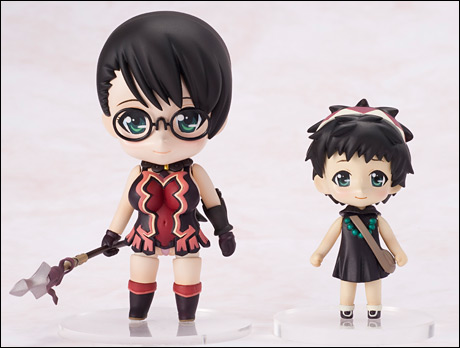 You can submit application from 25/12/2010 till 31/01/2011
here
. 1000 winners will be able to pre-order Nendoroid Cattleya: 2P version x)
GSC and several manufacturers from visual novel game industry are planning to release Nendoroid Petit BGM Commemorative Set.
Set consists of heroines from some popular visual novel games, they are:
Miyamura Miyako from
ef ~a fairy tale of the two~
Asakura Otome from
Da Capo II
Uesugi Kenshin from
Sengoku Rance
Shiino Kirari from
Kira☆Kira
Watarai Asuka from
Oretachi ni Tsubasa wa Nai
The set will be released in April, price is 3500 Yen.