Mass production eva *-*
06 May 2011 22:37:20
I may have a weird sence of cuteness, but I find mass-evas insanely adorable. Huge thanks to
usagi_joou
for selling me her
figure
*-* I
just need 8 more now.
It's just too great and stylish (my mom and sister call it "a cool dragon"), so the only complaint I have is its left hand. I just can't plug the palms, and I'm afraid to push too hard (gotta be gentle with eva-chan)
Возможно, я чего-то не понимаю, но по-моему серийные евы дико милые. Огромное спасибо
usagi_joou
за то, что продала мне
эту прелесть
*-* I
Для счастья не хватает всего-то еще восьми штук
Она офигенская и жутко стильная (мама с сетрой прозвали "крутым драконом"), и моя единственная жалоба - левая рука. Не могу воткнуть кисть до конца, и она отваливается, давить слишком сильно я боюсь. (с сериечками нужно быть нежной)
On our way home from the post office we were caught in a rain and I just had to take some dumb pictures when we got home.
Домой с почты несла под проливным дождем, еще и приземлившись в лужу с ржавого забора, так что бредовые фотки для поднятия настроения:
And yesterday I went on a romantic date with eva-chan *O*
А вчера мы с сериечкой ходили на романтишное свидание *О*
And some serious (I hope) pictures C:
И вроде как нормальные фотки С: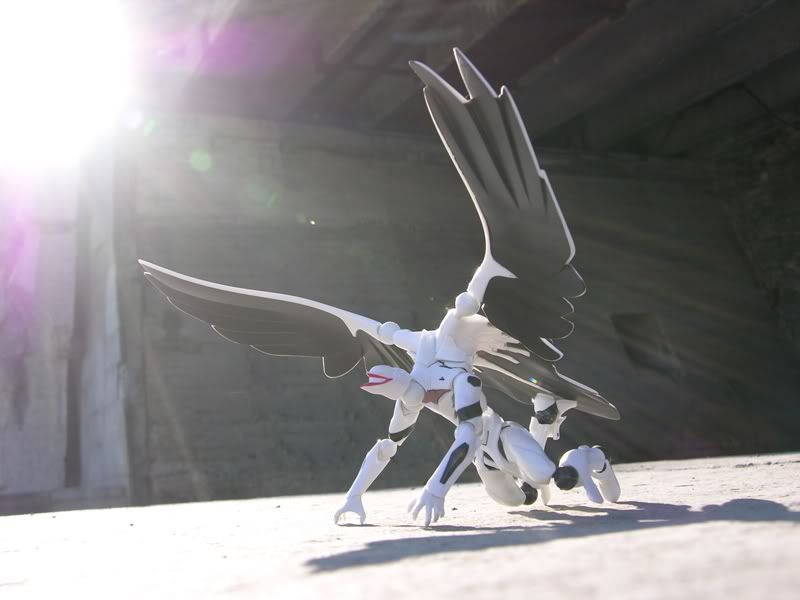 All for today *o*/