RODAROLA!!~~
25 Apr 2013 21:56:58
Aside all cuteness, my little Rin has growing popularity, and more and more requests to see her more close up. Now she is now the star of the show, and is not afraid show off her cuteness as she tries to pronounce her favorite transporting device, the road roller! [RODAROLA!!]
Now set aside the Kirino figure from your mind, I wanted to post a blog about her but this request seemed more popular!
Lets get started, I know you were waiting to see my tiny blessing!
Here's some closeups on her posing in front or on her road roller. She's magnetic so she never falls off the seat of the road roller, but when you try setting her up be herself she has terrible balance and falls off, so she can only be posed with it so I have something to prop her up on.
She is the smallest of all my figures, and here's the world through her eyes!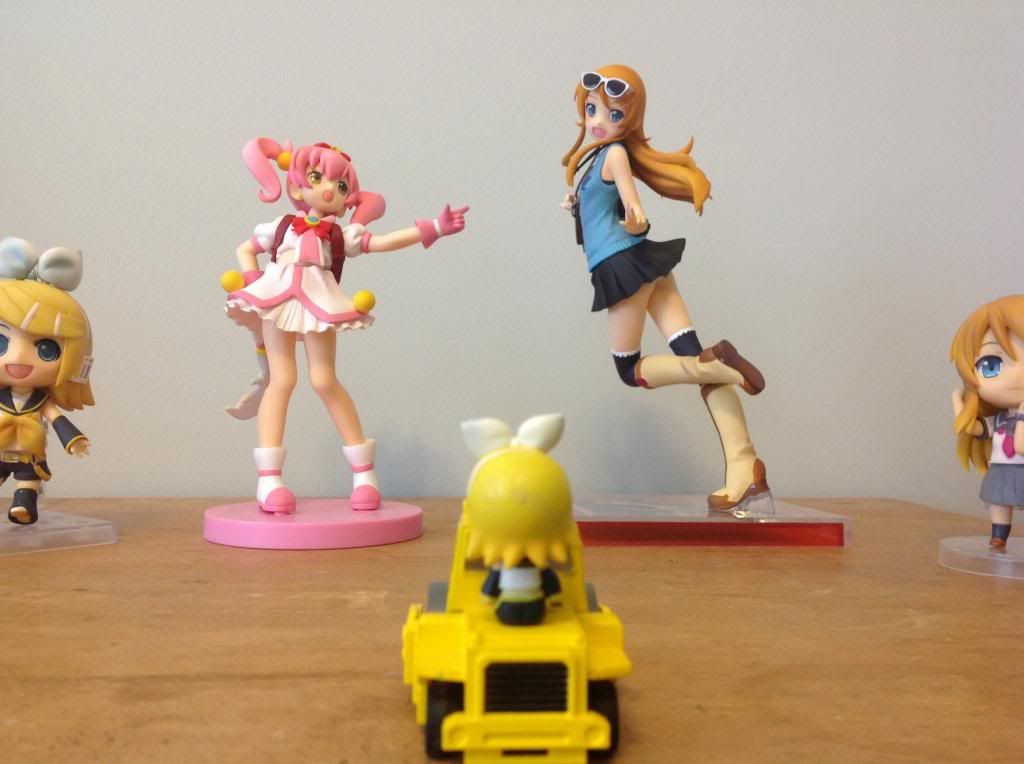 Now for some fun, here's a mistake one should never make while riding a road roller..!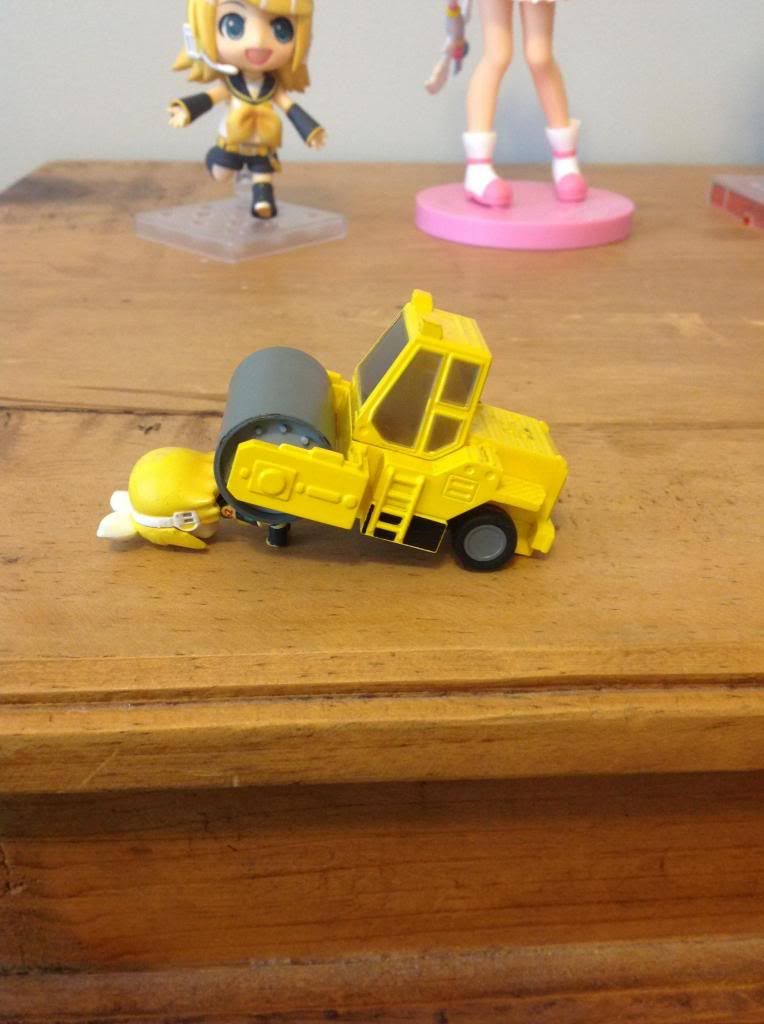 I hope you enjoyed seeing my tiny Rin Kagamine, she will have more appearances later on when I have time!~