Newbie :3
30 Sep 2010 22:23:35
Hello everyone!
I am new to the community, and i'm still learning how to do everything so far though I am really having fun. x3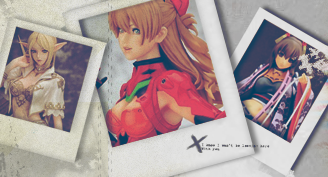 Just thought i'd post to let you all know about a new blog in which I have started reviewing figures and taking first-hand pictures of them, if you are interested please visit! Subscriptions and comments are much appreciated as it is so new. :3
About a month ago I bought a Hatsune Miku cosplay, but the seller sent me the wrong costume. They are making me a new one and I am now left with a brand new unworn Rin Kagamine cosplay. It is of a very high quality and a womans size XS (Measurements on blog), I'm not sure if anyone here would be interested but I thought i'd just mention it in case. Please let me know if you are interested! ASAP if you want it in time for Halloween. I am reducing the price to $80 (Including P&P) but the price is negotiable!
Here are some pictures:
http://i188.photobucket.com/albums/z234/flowergirlx/cosplay1.png
http://i188.photobucket.com/albums/z234/flowergirlx/cosplay2.png
If you are interested please PM me or e-mail me at spherehunter-rikku@hotmail.co.uk
Thanks guys!
I hope to make a lot of new friends here :D
7
|
add a comment